Originally from Salisbury, Maryland, Aaron Camper is an explosive artist. His career has been punctuated by remarkable collaborations with some of the most brilliant Soul and RnB artists such as Stevie Wonder, Chris Daddy Dave, Jill Scott, Eric Roberson or Fantasia. Nominated for Grammy Awards in 2008, Aaron has traveled the world accompanying renowned talents like PJ Morton, Chris Brown, Jill Scott, Diddy Dirty Money and more recently Justin Timberlake.
SoulRnB.com interviewed this talented artist during his visit in France for the Justin Timberlake Tour.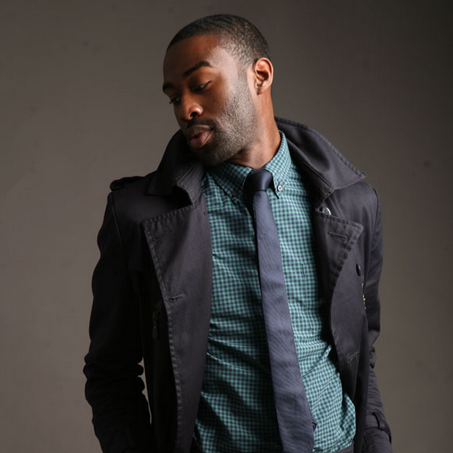 Hi Aaron, how are you doing ?
I'm good thanks for having me.
So, how and when did you start singing?
I started singing pretty young just being in choirs and groups in church. My family is one where you couldn't really get away from it…
You have released on December 2013 the video of your single Breaking My Heart. It sounds so different from commercial / manufactured music. Where do you find inspiration?
That's actually the first time I've ever heard that. Lol. Thanks, but I just try and create with who and what I have working at that moment. Im pretty open when it comes to inspiration. I'm just trying to create music I like, just like anyone else.
Aaron Camper – Breaking My Heart.

Can you tell us more about "Madness & Megahurtz", who could we find on this EP? What were the steps in the creation ?
Madness & MegaHurtz is going to be a double EP this summer. The first release will have a more urban feel to it and the follow up will be alternative. Creating this EP took a lot of time, took a lot patience as well, my schedule isn't too kind but I'm glad we got this batch of music set and ready to go…as far as who to look for, that's constantly changing so keep your eyes peeled… lol
Did you surround yourself with the same team on your mixtape and your upcoming EP ? Who are the people you worked with ?
I mean like I said I'm never really closed off to working with anyone…as long as they're presenting or creating something we can use I'm all for it. Charles Haynes produced who also worked on my mixtape with me..as well as PJ Morton and Warryn Campbell, Dj Camper and Tytewriter also created heat. My man Dillema from Philly as well, so there's a good portion of music here.
Did you write the songs ? Are the lyrics personal or relate to some personal experiences ?
Yes, I did write a good portion of my records for this one..(of course not all of them) but I wanted to give listeners a REAL up close and personal look into me, what I go thru everyday and my life. If you listen you'll be lucky.
Ok so now, let's talk about you. What/who are your musical influences ? Who are you listening to ?
Anything from Parliament Funkadelic to Jodeci and Tribe Called Quest, The Winans and everything in between. I'm a library sometimes.
Currently I'm listening to a great writer from the 70's and 80's named Willie Hutch.
If you had to choose only one R'n'B album and one R'n'B song, which ones would you choose and why ?

For the R&B album, I choose : Brandy – Full Moon. No explanation needed.
And for the R&B song, I choose : Boyz II Men – 4 seasons of loneliness. No explanation needed too. Lol
Boyz II Men – 4 Seasons Of Loneliness.

What do you think of music today, mainly the evolution of RnB music ?
Music today as far as the radio's concerned is totally calculated, you kinda already know what you're gonna get. Real music listeners are finding where the good shit is everywhere. R&B is a genre that's been able to still be around because of those listeners who are always searching for the unique. It's an exciting time.
What was the last album you bought and the last concert you went to ?
I just bought was Rick Ross's newest album which is hella dope. Last concert? Sheesh idk… lol
What can we wish you ?
You can wish me an early Happy Birthday next month and a promise to buy 10 EPs as soon as it hits iTunes and make sure France knows I need to come back!! Let's go!
Thank you so much Aaron for taking some of your time for this interview.
We will promote your music in France and keep your French fans posted of your news.
No doubt, I love France. Thank you guys so much.
Follow Aaron Camper on Facebook, Twitter, Youtube and on aaroncampermusic.com