L'année 2014 marque le grand retour de Gage ! Après nous avoir dévoilé l'an dernier quelques détails sur l'élaboration de son nouvel album, Gage lève enfin le voile sur son troisième opus intitulé Soul R.Evolution Vol.1. L'occasion et le plaisir pour SoulRnB.com d'interviewer une nouvelle fois cet artiste si attachant. Le rendez-vous est pris dans Paris. Gage, comme à son habitude, respire la joie de vivre. Il est 18h, nous sommes bien installés, Microphone Check 1, 2… C'est parti.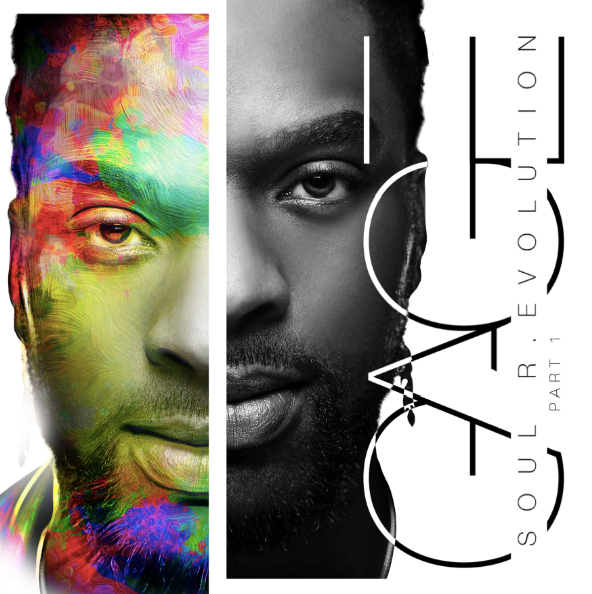 Salut Gage, comment vas-tu depuis notre dernière rencontre ?
Ca va mieux! (Rires) Tout simplement parce que l'album n'était pas sorti quand on s'était vu, et il vient de sortir le 6 octobre 2014 donc ça y est, l'album Soul R.Evolution Vol. 1 est dans les bacs.
Et comment te sens-tu alors?
Je suis soulagé (rires). Cela faisait quatre ans que j'attendais pour sortir cet album. De plus, j'ai déménagé de Montréal pour vivre en France spécialement pour le préparer donc c'est un réel soulagement et une joie.
D'ailleurs, pourquoi as-tu choisi de l'appeler Soul R.Evolution ?
Evolution tout d'abord car cet album reflète mon évolution. Les quatre années passées à préparer cet album m'ont permis de faire ce constat. Il s'agit du volume 1 car j'ai décidé de faire un album en deux parties. La sortie de l'album Soul R.Evolution Vol. 2 est prévue pour le mois de Mars – Avril 2015. J'avais envie de couper la poire en deux car je me suis dis que sortir un double album d'un coup pouvait brusquer. C'est un peu dans l'idée de ce qu'a pu faire Justin Timberlake avec son dernier opus 20/20 Experience. Et puis, je voulais que le public prenne le temps d'apprécier chaque partie de cet album.
De "Changer Le Monde" à "Soul R.Evolution", qu'as-tu fais ?
Déjà, après "Changer Le Monde", je suis retourné à Montréal, ça faisait un long moment que j'étais en tournée et que je n'avais pas pris le temps de retourner là-bas. Ensuite, il y a eu le tremblement de terre en Haïti qui a complètement chamboulé mes plans car j'avais de la famille là-bas et j'ai malheureusement perdu certaines personnes de mon entourage. Il fallait alors vraiment que je sois au plus près de ma famille. J'ai eu envie par la suite de prendre un peu de repos jusqu'au jour où un ami de France m'a téléphoné pour me dire qu'il y avait une certaine attente de la part du public. C'est ce qui m'a donné envie de venir ici préparer mon troisième album sans savoir que ça allait me prendre quatre ans (rires). J'ai dû tout recommencer à zéro. A l'époque, les réseaux sociaux (Facebook, Twitter et Instagram) n'étaient pas tellement utilisés. J'ai donc dû me mettre à la page et reprendre toute ma communication.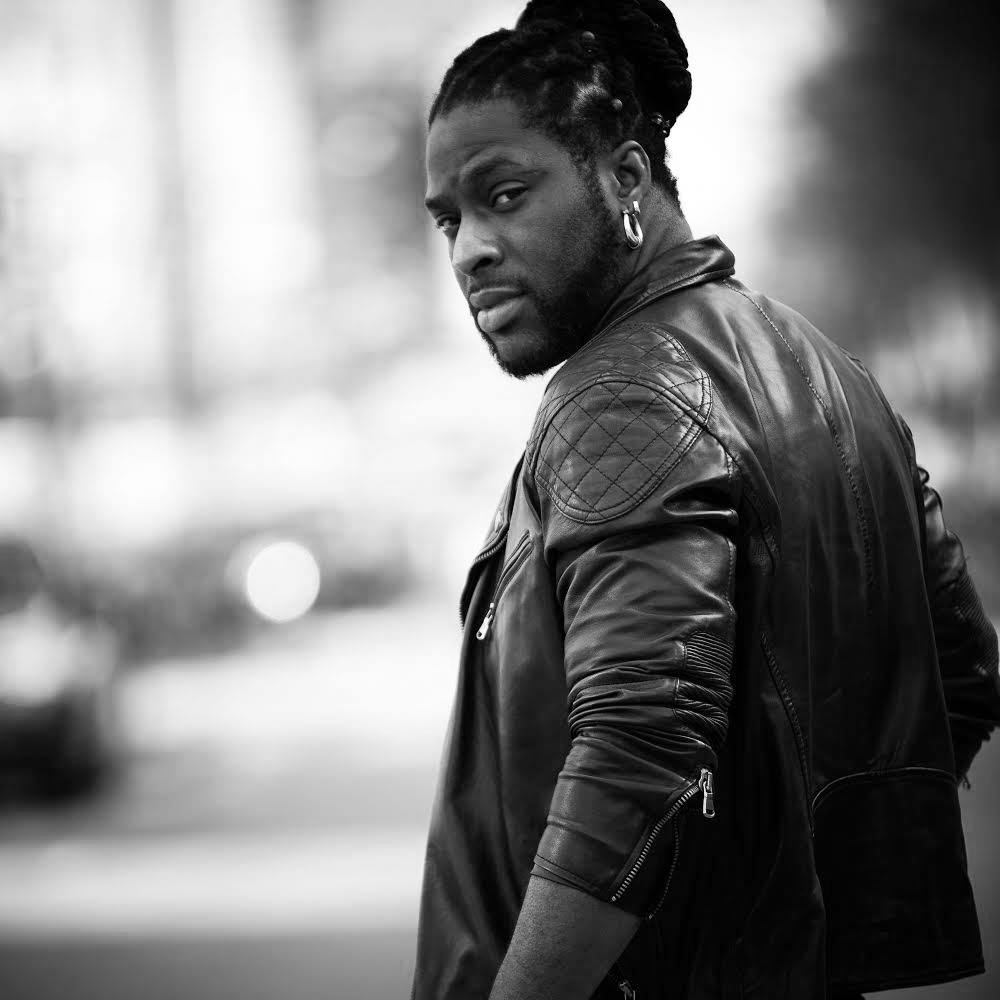 Une absence qui n'a sans doute pas été facile tous les jours, sur qui as-tu pu compter ?
En arrivant en France, j'ai malheureusement fait des mauvais choix de coeur concernant mon entourage de travail, j'étais certainement trop gentil et j'ai dû tout reprendre ce qui m'a fait perdre beaucoup de temps. Finalement, je me suis fait d'autres amis et tout va mieux désormais. J'ai pu compter sur le soutien sans faille de ma maman qui m'a énormément épaulé ainsi que celui de tous mes fans. Je pense notamment à GageOnline.fr, LesRebels, Carole, Li Loune, Angélique, Emmanuelle, Mélanie, LmGraphique, et plein d'autres qui m'ont envoyé des messages pour me dire "Gage, on croit en toi, ne lâche pas !". Et c'est comme ça que j'ai sorti "Viens danser" qui fait partie de la compilation Passion Zouk, puis Hello, Si On Partait et me voilà de retour. C'est vraiment grâce à eux tous.
Parlons de "Soul R.Evolution", que retrouve-t-on sur cet album ? De quoi t'es-tu inspiré ? Avec qui as-tu travaillé ? Quels thèmes abordes-tu ?
Mon inspiration première c'était la France, je voulais avoir la French Touch, ça faisait des années que je venais ici, j'avais travaillé avec de nombreux musiciens, notamment Ali Angel, qui est un grand producteur de Zouk, avec qui j'ai réalisé "Si Tu N'es Plus Là", j'ai rencontré deux mecs fantastiques avec lesquels j'ai fait "Dès Demain", ensuite j'ai rencontré Steely Dean pour tout ce qui était côté africain, je me suis énormément imprégné de tout ce qui était musique du monde. Concernant mes inspirations, j'adore ce que fait Frank Ocean ou encore Miguel… En fait, il fallait que je prenne des risques sur cet album, j'avais envie de faire ce que j'écoutais, que ce soit du Drake, du Jhené Aiko, tout ce qui était nouvelle Soul m'intéressait et j'avais envie de mélanger tout ça, le DanceHall, le Reggae, le Zouk, la Pop Anglaise, le RnB, le style urbain. Je ne savais pas comment ça allait se faire et finalement de fil en aiguille chaque morceau a vu le jour. Quand bien même mon envie première était surtout de prendre des risques, j'ai voulu aller plus loin. Avec un morceau comme Marijo ou Amazone, j'avais envie de m'entendre dans cet univers. Le morceau "Dès Demain" est presque un hommage à Indochine ou Lenny Kravitz qui est l'un des précurseurs dans sa vibe Rock Soul, et je trouvais que ça me collait bien. Je ne savais pas vraiment comment j'allais aborder ça et quand Bruno Mars est arrivé avec le tube "Locked Out Of Heaven" de Police, j'ai senti l'osmose des rythmiques et c'est tout ça que j'ai voulu souffler dans le titre "Dès Demain".
Redécouvrez le hit de Bruno Mars, Locked Out Of Heaven

Qu'as-tu pensé de l'accueil réservé à cet album ?
Franchement, je n'oublierai jamais, on était Dimanche 5 octobre 2014, vers 22h, j'avais des messages qui commençaient à arriver sur Twitter et sur Facebook qui disaient "C'est l'heure, je suis au taquet, prêt pour télécharger !" (Rires) et plus j'approchais de l'heure fatidique et plus les messages s'intensifiaient. J'avais une certaine pression et à minuit pile, je me suis dis "Aaaah, ça y est, j'ai accouché. Mon disque est disponible", c'était un peu comme dans un rêve, on ne se rend pas compte de ce qui se passe. Le lendemain, j'ai appelé ma mère pour lui dire que l'album est sorti et qu'il y a de bons commentaires, j'étais aux anges, c'est que du bonheur. D'autant plus qu'on avait retardé la date par deux fois et il fallait absolument que l'album sorte à cette date-là.
Quel message veux-tu faire passer à ton public ?
Le message que j'ai envie de passer avec cet album, c'est vraiment croire en ses rêves. J'ai eu des hauts et des bas dans ma carrière, la traversée du désert, je l'ai vécue. Alors je sais ce c'est d'avoir plein de gens qui t'aiment quand tu gagnes et personne quand tu ne gagnes pas. Ce sont vraiment mes proches, ma famille, mes fans qui m'ont aidé à garder le cap même quand le brouillard était tellement épais dans ma vie. Et finalement, la persévérance a payé.
D'ailleurs certains sons ont beaucoup étonné, notamment "Marijo" ou "Amazone". Comment est venu ce tournant musical ?
Je ne trouve pas que ce soit vraiment un tournant, ça reste les îles, ce n'est pas un truc typiquement africain, c'est là que ça surprend, mais ça reste du Gage, de la Soul. C'est vrai que l'histoire est différente, par exemple "Marijo" parle de cette petite fille qui veut grandir trop vite, qui se prend pour une Rihanna ou une Nicky Minaj, et à laquelle tu as envie de dire "Eh, doucement petite, doucement…" (Rires). "Amazone", c'est simplement l'amazone, la nana qui débarque de nulle part et sur laquelle tu t'interroges. Mais ces deux titres font aussi partie de moi. Quand j'interprète par exemple le titre "Pense à moi" sur scène, à la fin je pars dans des délires. Sur Soul Rebel, j'avais "Te Quiero" qui était un peu plus latino, j'avais déjà envie de voyager. Ce n'est pas nouveau et ça reste de la Soul à mon sens. J'avais envie de sortir des sentiers battus.
Le public a pu entendre en concert "Dès Demain" ,"Si On Partait", "Un Monde Meilleur", de style très différent, on voit que tu aimes te mettre en danger en explorant différents univers, n'est-ce pas risqué d'avoir des titres si éclectiques sur un même opus ?
Ca faisait partie du concept. Je me suis dit que c'est mon troisième album, c'est le moment de prendre des risques. D'autant plus que c'est ça pour moi un artiste en 2014, et j'aime croire que la musique est universelle. Si tu restes trop figé sur un style qui date de 5 ans, 10 ans, c'est là que ça ne va plus et que tu te dis que tu n'as pas su traverser l'époque et apporter quelque chose de nouveau. J'avais envie d'apporter un nouveau concept. En plus j'étais sans filet, je n'avais pas de maison de disque, alors je me suis dis que j'allais me faire plaisir et apporter quelque chose de nouveau avec Soul R.Evolution, un truc un peu rock, un peu à la OutKast. D'ailleurs quand tu écoutes "Dès Demain", tu sens le côté OutKast. Ensuite "Un Monde Meilleur" ramène les gens sur un truc qu'ils ont déjà à peu près connu mais c'est juste de la Soul habillée différemment. C'est toujours du Gage, ça fait partie de moi. J'ai eu l'envie et le courage de le faire.
Vibrez sur le Live de Dès Demain interprété au Bizz'Art

Comment t'est venue l'idée de donner cette direction à l'album  ?
Quand j'ai écouté l'album de Frank Ocean, il m'a fait voyager dans le Oldschool, dans le présent et dans le futur. Quand tu écoutes le début de "Pyramids", c'est très chanté, ensuite ça part sur un autre truc plus urbain où tu t'imagines déjà en boîte et je kiffais ça, être dans plein d'univers. Même chose pour Miguel ou encore Aloe Blacc, à travers leurs univers j'ai adoré leur album et c'est ça qui m'a intéressé, j'ai donc eu envie de le faire en français. D'ailleurs, quand tu écoutes le hit de Major Lazer, "Watch Out For This", tu ne sais pas si c'est nouveau, oldschool, et c'est ça qui a fait qu'ils ont tout tué. Il faut revenir aux bases de la musique.
Si tu devais ne retenir qu'une chanson sur cet album…
Toutes mes fans m'ont posé cette question. (Rires) C'est très difficile pour moi car tous les morceaux ont leur importance. Sinon, j'ai deux morceaux qui me tiennent à coeur. D'abord, "Je Ne Vis Que Pour Ca", qui parle vraiment de mon parcours. Ensuite, "Maman", qui parle de ma mère car elle a été là à un moment où j'étais au plus bas et m'a donné la force de continuer. Après qu'elle a écouté deux morceaux de l'album, elle m'a dit qu'il "Faut aller jusqu'au bout". C'est très difficile de se concentrer et écrire des paroles d'amour alors que ton coeur est ailleurs. Ca fait quand même quatre Noël passés loin de ma famille, ça a été très dur, notamment de ne pas voir la neige (rires). J'ai dû faire beaucoup de sacrifices. D'autant plus qu'au tout début, ma maman ne voulait pas que j'entame une carrière dans le chant et pourtant c'est elle qui m'a motivé à aller jusqu'au bout quand ça n'allait pas.
Si tu devais définir cet album en 3 mots ?
Passionné, Intrépide et Sensibilité. Passionné parce que pour garder le cap tout ce temps-là, il fallait vraiment être passionné. Intrépide car j'ai pris des risques et ça a vraiment été le mot d'ordre de l'album. Sensibilité par rapport à tous mes fans en fait, et l'amour qu'ils me donnent.
A présent, plus compliqué, si tu devais te définir toi-même en 3 mots ?
Je dirais Déterminé, Guerrier même si c'est presque pareil et Passionné une nouvelle fois. Pour moi la passion va dans tous les arts, que ce soit la musique, les films, la peinture… D'ailleurs, j'adore le cinéma. Le fait de raconter des histoires en film et de faire passer des émotions, c'est quelque chose qui me plait vraiment.
Retrouve t-on un Gage plus sage ? Moins Rebel qu'avant ? Qu'as-tu appris durant ton absence ?
Tout à fait. A travers "Soul Rebel", c'était un peu ma carte de visite, j'étais sage, le monde me découvrait. "Changer Le Monde", c'était prendre conscience de la vocation que j'avais, transmettre un message, avec des hommages à la Motown, à Marvin Gaye et Soul R.Evolution, c'est le Gage qui a pris des coups dans ce business. Je suis devenu moins naïf, avec mes amis notamment. Je suis quelqu'un de très loyal, fidèle et ces dernières années cela m'a joué beaucoup de tours. C'est un peu le retour à la case départ avec cet album, cette case où tu te dis que si je devais mourir demain, au moins je serais allé au bout de mon idée et je n'aurais pas été formaté comme tout le monde espérait que je me formate.
Quelle est la chanson qui te définit le mieux dans tes 3 albums ?
En fait, ce que je réalise, c'est qu'il y a plusieurs Gage qui vivent en moi (rires). Je m'en rends compte surtout quand je suis sur scène et que je suis déchainé alors qu'en fait je suis trop timide à la base pour ça. Même par rapport aux femmes (qui représentent 99% de mon public) quand je les vois sur scène chanter mes morceaux, ça me met une pression et je me dois de ne pas les décevoir. Du coup, sur les trois albums, il y a 3 Gage. Il y a le morceau "Pense A Moi" qui me suivra toujours. Je pense que lorsque j'aurai 105 ans, je le chanterai encore et sur toutes les sauces. Quel que soit l'endroit où je vais dans le monde, Montréal, La Réunion, Agadir (au Maroc), c'est un morceau que le public connaît et je pense que c'est un titre qui me définit bien. Sur "Changer Le Monde", je pense que "Doudou" est un morceau qui a marqué les gens. Sur cet album, je pense que "Dès Demain" sera un titre que l'on retiendra, c'est un morceau qui envoie de l'énergie, de l'amour, de la passion et c'est tout moi. J'ai essayé de rester moi-même sur chaque album.
Redécouvrez Pense à moi, le hit devenu classique, de Gage

Si tu devais changer quelque chose dans tes précédents albums ?
Gage réfléchit… Non je ne changerais rien, car ça fait partie de moi tout simplement. Avec Phanna mon manager on se posait des questions sur le morceau "Dès Demain" présent sur ce nouvel opus, en se demandant si le public sera réceptif et pourra s'identifier à ce titre. Finalement, au regard des retours des fans, je me rends compte que oui. Par conséquent, je ne changerais rien. (rires)
« J'aurais voulu être un artiste, pour… » [ndlr : Gage a interprété Johnny Rockfort en troupe amateur dans Starmania] Pour quoi justement ? On te laisse réécrire à ta façon les paroles.
(Rires) Sympa cette question. Même si je suis déjà un artiste, je dirais peut-être que j'aurais voulu être quelqu'un qui écrit des scripts pour des films de science fiction. J'aime beaucoup le cinéma, j'aime décortiquer tous les détails d'un film, j'adore les films de Denzel Washington, Martin Scorsese, Leonardo Di Caprio avec Shutter Island et Inception entre autre. J'adore le fait de jouer avec l'image, avec la perception des gens, c'est un univers qui me plaît. J'aime la réalisation, le jeu des acteurs. A part la musique, je pense que le cinéma est l'art qui m'a permis le plus de m'évader ces dernières années. Sinon j'aime aussi la photo. J'aurais bien voulu être un photographe de mode par exemple. En résumé, j'aurais voulu être un artiste tout court.
Tu as quitté le Canada pour la France : qu'est-ce qui te manque le plus ?
La neige. Sans hésitation. (Rires) Quand il y a deux centimètres de neige en France, on parle de tempête de neige alors que pour moi c'est comme s'il n'y en avait pas. (Rires) Le froid me manque aussi car chez nous (au Canada), l'hiver est une vraie saison alors on s'habille en conséquence avec nos grosses parka, nos grosses bottes, etc… Ici tu es encore en mode baskets, au pire des pires, tu mets une écharpe (rires). D'un point de vue culinaire, c'est la nourriture de ma maman. Sinon, mes amis. Quatre ans se sont écoulés, la moitié des mes potes ont des enfants, se sont mariés et moi je suis toujours en mode Peter Pan. C'est un drôle de parcours d'homme. Je reviens à Montréal et je me rends compte que mes amis ont des enfants, certains se sont même mariés et ont divorcé. Le temps passe vite et les amis restent un bon baromètre pour voir où l'on se situe.
Y a-t-il des concerts prévus au Canada ? Plus globalement, une tournée est-elle prévue ? Au-delà des frontières (Belgique, Suisse, Haïti…), où les fans t'attendent ?
Je vais surement faire une tournée au Canada. Sinon, je ferai une tournée en Province, j'espère aller à Bordeaux, Toulouse, Montpellier, Nice, le Nord aussi, sans oublier les Antilles, la Martinique, la Guadeloupe, la Belgique aussi c'était fantastique. C'est mon retour et j'ai envie de revoir mon public. Pour finir forcement Haïti, je n'ai pas le choix (rires), et voir ma maman dans la foule.
Tu nous as annoncé que le Volume 2 sortira en 2015… Que nous réserve ce nouveau volet ?
Il y aura beaucoup plus de featuring et l'album sera beaucoup plus Soul. Ca sera plus un mélange Nu Soul et Oldschool. Concernant les feats, tout ce que je peux dire c'est qu'il y aura de très belles surprises, là encore j'ai envie de surprendre et vous ne serez pas déçu.
Quel est le dernier concert auquel tu as assisté ?
C'était celui de Lauryn Hill et avant ça, j'ai assisté au concert de Jay-Z et Beyoncé au Stade de France. C'était la première fois que j'allais au Stade donc c'était impressionnant. Le son était super. J'avais l'impression que la foule était partagée entre d'un côté les fans de Jay-Z et de l'autre les fans de Beyoncé. (Rires) Concernant Lauryn Hill, je suis un grand fan depuis ses début et la voir revenir c'était magique. D'ailleurs pour l'anecdote, je me suis dit que pour ce concert, je n'allais pas trop bouger, que j'allais rester en mode calme et sérieux. (Rires). Mais dès qu'elle a commencé, je suis devenu hystérique et incapable de m'arrêter (Rires). Je me suis affiché comme jamais, en sueur, avec presque plus de voix, c'était fou.
Quel est le feat. que tu rêverais de faire ?
Alicia Keys! Je pense que je me pincerai pour être sûr que c'est bien réel. Son titre "Like You'll Never See Me Again" m'avait beaucoup marqué. Au delà du featuring, je rêverai lui faire un son sur mesure. Sinon Lenny Kravitz, ça serait top, en plus je sais qu'il aime la France.
Inversons les rôles : qu'apprécies-tu chez ton public ? Quelles questions voudrais-tu poser aux fans de SoulRnB.com et de Gageonline.fr ?
Ce que j'apprécie, c'est l'amour de mon public. Je n'ai jamais eu ce genre d'amour. C'est un amour qui dure depuis plus de 10 ans et pour moi c'est incroyable. Ils prennent le temps de me lire, de me déchiffrer et le fait de sentir que j'ai une place dans leur coeur c'est le plus beau des cadeaux. C'est grâce à eux que je suis encore là. Pour ce qui est de la question… Si j'en ai une ! Ils en ont pas marre de « Pense à Moi » ? (Rires). J'ai interprété ce morceau de 1001 façons et il est toujours autant apprécié.
A présent, découvrons un peu plus l'univers musical de Gage à travers la playlist qu'il a spécialement concocté pour SoulRnB.com.
[fap_playlist id="343″ layout="simple" enqueue="no" play_playlist_button="Clique pour écouter la playlist de Gage" button_enqueue="no"]
Merci Gage pour cette interview. C'est toujours un plaisir de te voir et échanger avec toi. On te laisse avec le mot de la fin.

Suivez Gage sur Facebook et Twitter.
L'album Soul R.Evolution Vol.1 est disponible en téléchargement sur iTunes depuis le 6 janvier 2014.