Before BS2 London show (Blackstreet 2nd generation), Dave Hollister introduced Lenny Harold to me with these words "Keep an eye on him".
Originally from New Jersey, Lenny Harold is definitely a gifted artist with a remarkable start.
Final winner of the TV show "Amateur Night at The Apollo" under the stage name Chanj', he graced the stage with his mind blowing rendition of Floetry Hit "Say Yes". The one who now goes under the name of Lenny Harold already collaborated with some of the most talented Soul and RnB artists like Marsha Ambrosius, Jamie Foxx or even Teddy Riley.
Thanks to his talent, Teddy Riley gave him the opportunity to be one of the newest members of RnB group BS2 (2nd generation of mythical group Blackstreet).
We invite you to (re)discover Lenny Harold through this interview that he kindly accepted to do for SoulRnB.com.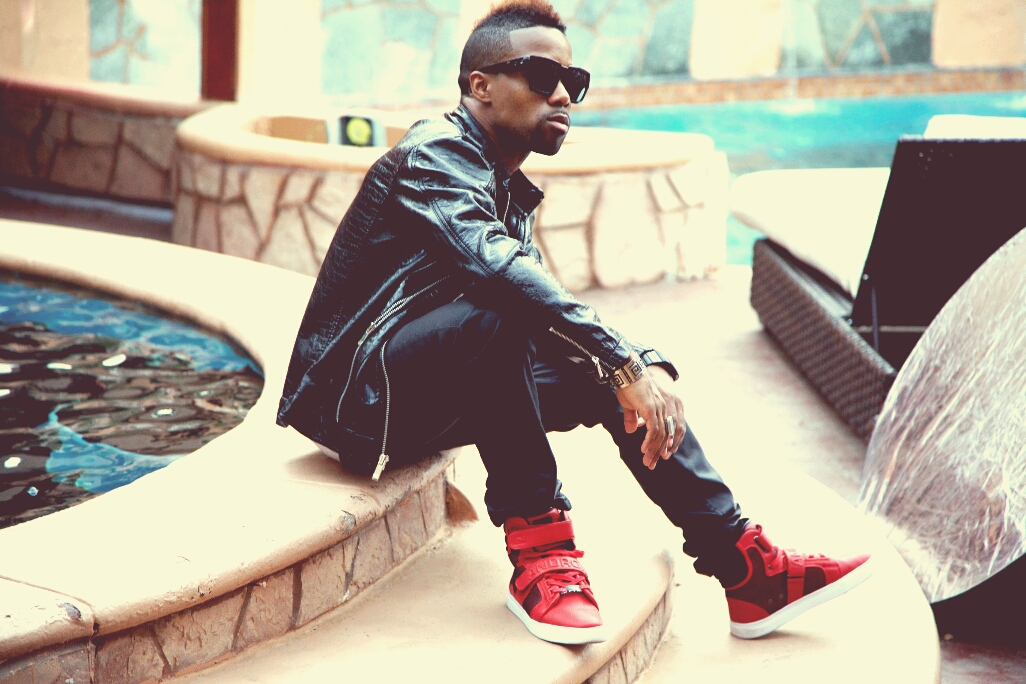 Hi Lenny! First of all, thank you so much for granting me an interview for SoulRnB.com. It's an honor to make this interview with you.
How are you doing since I saw you in London last February?
I'm doing great! Been very busy conceptualizing and planning some great things!
So, how and when did you start singing?
It's funny because when I was younger I hated singing. My parents would always have me perform for their friends, lol! When I saw Brandy on the Apollo, music made a connection to me. I expressed to my mother how I wanted to really try this. She did everything in her power to make it happen. In my first studio session is when music became a joy to me. My easiest expression. I was 14.
What was your parents reaction when you told them you wanted to sing and do music? Has your family always supported you?
My mother backed me completely but my Dad wanted me to play sports, particularly baseball. Sports weren't my joy. I played them but had no real connection as I did with Music. But he came around and my Dad collects any and EVERYTHING I do. It's hilarious! lol!
You were the final winner of the Amateur Night at The Apollo in 2008 with your breathtaking rendition of Floetry hit "Say Yes". Did you expect to win?
You know it was a looong day that day. We taped all 3 episodes in one day. And I gave my all in each performance but when it came down to that last performance my voice was giving out. So I made up in my mind that I didn't go through this whole day not to win. I literally blacked-out on that stage. If it wasn't for the video, I still wouldn't know what I did. Then when the finals came around, I just viewed it as if this is meant to be, I thank the universe already. I went out there not competing but having fun. When they announced that I won…actually when I saw my name pop up on the monitor I just couldn't believe it!! I was in shock for like 5 minutes.
You now have 2 EPs out called "The Journal of Wonders" and "Yesterday Morning". You classified your music as "Hybrid Soul" which is an eclectic mix of Soul and R'n'B with some hints of Hip Hop, Jazz… It sounds so different from commercial / manufactured music. Where do you find inspiration?
I love so many genres of music and never wanted to box myself into just one. So I found a way to combine that sound and create my movement. Music in general inspires me. If it feels good, it is good!
The production on both EPs are excellent. Did you surround yourself with the same team on both EPs? Who are the people you worked with?
Thanks so much!! We worked sooo hard on each one. "The Journal" literally was four years in the making and "Yesterday Morning" came within weeks. Sometimes inspiration comes differently and you have to move on it. On the first project [The Journal] I worked with Cass Maya, Taylor Ryan & Solomon Cortes of WMC Productions. On the "Yesterday Morning" I worked with A-natural, Rusty Beatz, CalQulated, Gliffics and Jordan Yaeger. This sound I'm particularly excited about. I had a collective sound I was aiming for and I feel it was combined beautifully.
Did you write the songs? Are the lyrics personal or relate to some personal experiences?
Yes, I wrote everything and co-wrote as well. All the songs came from a real place. That's the only way I can write. If it doesn't connect to me or if it's not a story I really want to tell, you won't get my best.
You are also a member of RnB group BS2 (Blackstreet 2nd generation) with Teddy Riley and Dave Hollister. How did you connect with Teddy Riley? Do you remember your first meeting with him?
Of course! Lol! I met Teddy in 2008 in his driveway when I was signed to this label in California. I was nervous as hell! Lol! I just remember saying to myself don't say anything unless he askes you a question. I really wanted to work with him and I didn't want my geek-out to mess it up Lol! The beautiful thing about it is he heard and saw me perform and was excited to work with me as well. Within two days I was in the studio with him working on music.
As "veterans", do Teddy Riley and Dave Hollister give you advise sometimes? What is the best advise they've given you?
Yes they definitely do!! Teddy stresses live performance and helped me see how important that is. I've always loved the stage more than the studio but he had a way of giving such a strong view point on the importance of the stage. He said "It doesn't matter how you sing, it matters how you look doing it." That stuck so strong with me. With Dave, his advice, if you don't love it, don't do it! Lol! It's the truest truth ever!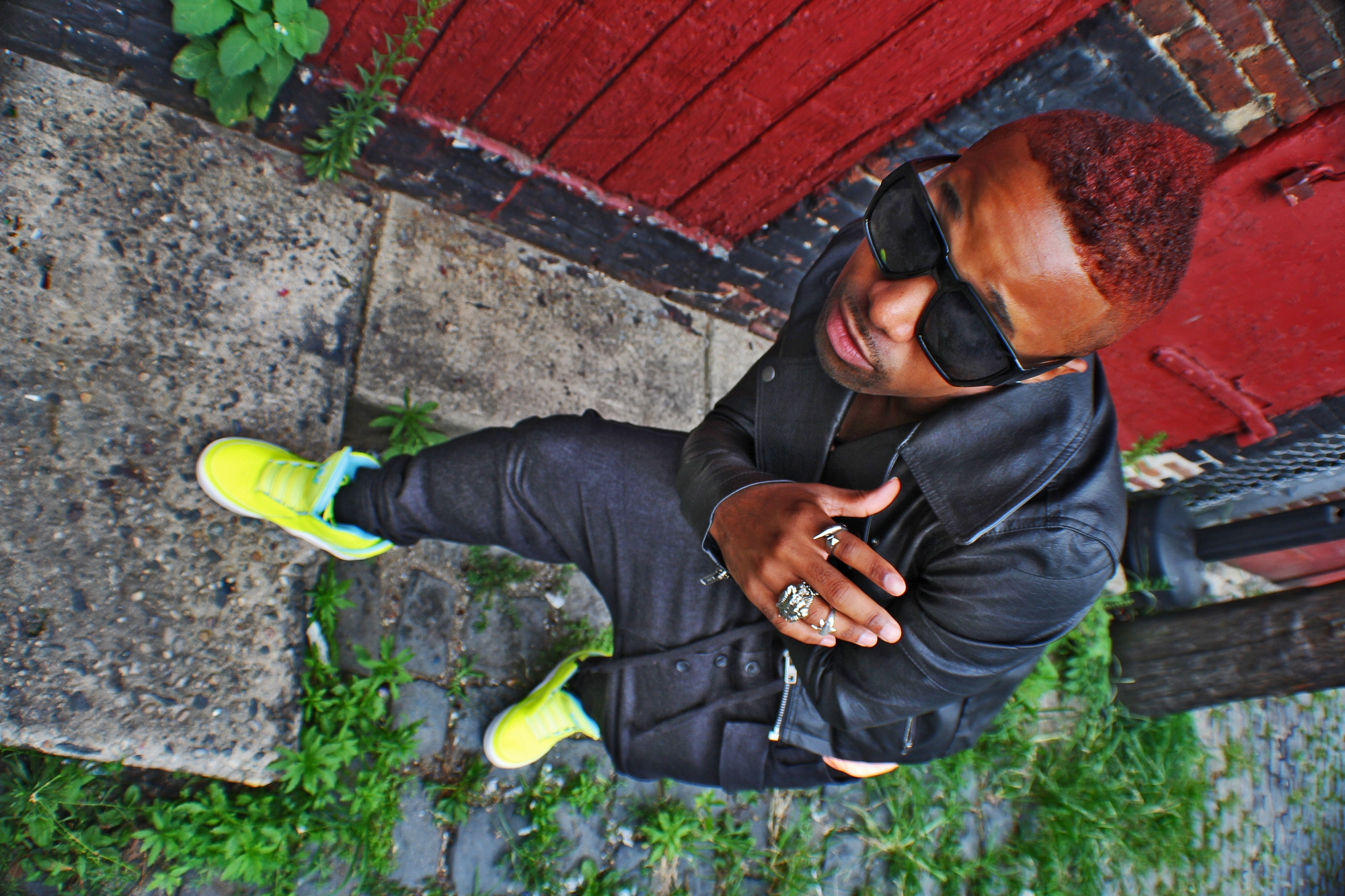 Ok so now, let's talk about you. What/who are your musical influences? Who are you listening to?
Wow, my musical influences are vast and all over the place. Lol! I love Soul, so I connect to Prince, Bilal, Jill Scott, Erykah Badu, Janelle Monae, Andre 3000, Joi, Lauryn Hill and etc. Yet I love artist such as Bjork, Kelela, Little Dragon, Lana Del Rey, The Beatles, Everything Everything, Fun., P!nk, Gotye, Kimbra, Kreaux and etc. Yet I love Brandy, Beyonce, Kanye West, Common, Rihanna, Luke James, Michael Buble', Shakira, Vince Kidd, Nicki Minaj and etc. Like I said all over the place. Lol!
If you had to choose only one R'n'B album and one R'n'B song, which ones would you choose and why?
Wow, awesome question, ooooh that would be… "Miseducation of Lauryn Hill" would be my album and my one RnB song would be…yikes….lol… "My Darling Nikki" by Prince, but that's not really RnB as it is more a mesh of feels. But yeah. Lol
If you'd been asked to make a playlist, which songs would you choose?
I love this!! Okay it would Definitely be :
1. Beyonce – Sweet Dreams (from I Am…Yours An Intimate experience) 2. Brandy – Like This 3. Prince – When Doves Cry 4. Everything Everything – Cough Cough 5. Gnarls Barkley – Who's Gonna Save My Soul 6. Erykah Badu – Didn't Ya Know 7. Shakira – Objection (Tango) 8. P!nk – Oh My God 9. Kelis – Blindfold Me 10. Britney Spears – Freakshow 11. N.E.R.D. – She Wants To Move 12. Kimbra – Cameo Lover 13. Lana Del Rey – Cola 14. Aaliyah – 4 Page Letter 15. Missy Elliott – Hit Em Wit Da Hee 16. Cee Lo Green – El Dorado Sunrise (Super Chicken) 17. Bjork – Joga 18. Incubus – Stellar 19. Alicia Keys – I Need You 20. Common – Come Close 21. Beyonce – Superpower 22. Janelle Monae' – Victory
What do you think of music today, mainly the evolution of RnB music?
I think it's beginning to turn around. I actually have to say I think this Ratchet era has done some good for R&B music. It reminded people how much they use to love R&B. Now R&B artist are a bit more determined to not let the genre go away by making more meaningful music. I think it's going to turn around.
What was the last album you bought and the last concert you went to?
The last Ep I brought was Mya's "With Love" Ep. Which is amazing. I learned about it really late. But the last ALBUM I bought was Daley's "Days & Nights". And the last concert I went to was Miley Cyrus' Bangerz Tour.
What's next for your solo career and for BS2?
For my solo career I'm still promoting "Yesterday Morning." Which is free for download at LennyHarold.com. I'm going to shoot a few more visuals for it too. As for BS2, new music should premiering soon! But we're continuing to tour in the meantime.
What can we wish you?
That you spread the word about Lenny Harold and BS2!! 😉
Thank you so much Lenny for taking some of your precious time for this interview.
We shall leave you the final word Lenny.

Follow Lenny Harold on Twitter , Youtube and on LennyHarold.com
Follow BS2 on Twitter