Joseph A. Bereal, whose stage name is Lonny Bereal, is at the same time a singer, a songwriter and a RnB producer.
He started out as a kid drummer then became a vocalist for various Gospel legends such as John P. Kee and later after for Kelly Rowland, Jamie Foxx, Chris Brown and Tank. It is through writing that he continues to rise and Tank was the one who gave him the opportunity to express himself in the best way.
In early 2011, Lonny was signed under Notifi Music Group, an independent label. A few months after, his debut album "The Love train" came out on which we can find great collabs.
SoulRnB.com has been honored to interview this talented artist, to discuss with him about his career, his tastes and his transition from shadow to light.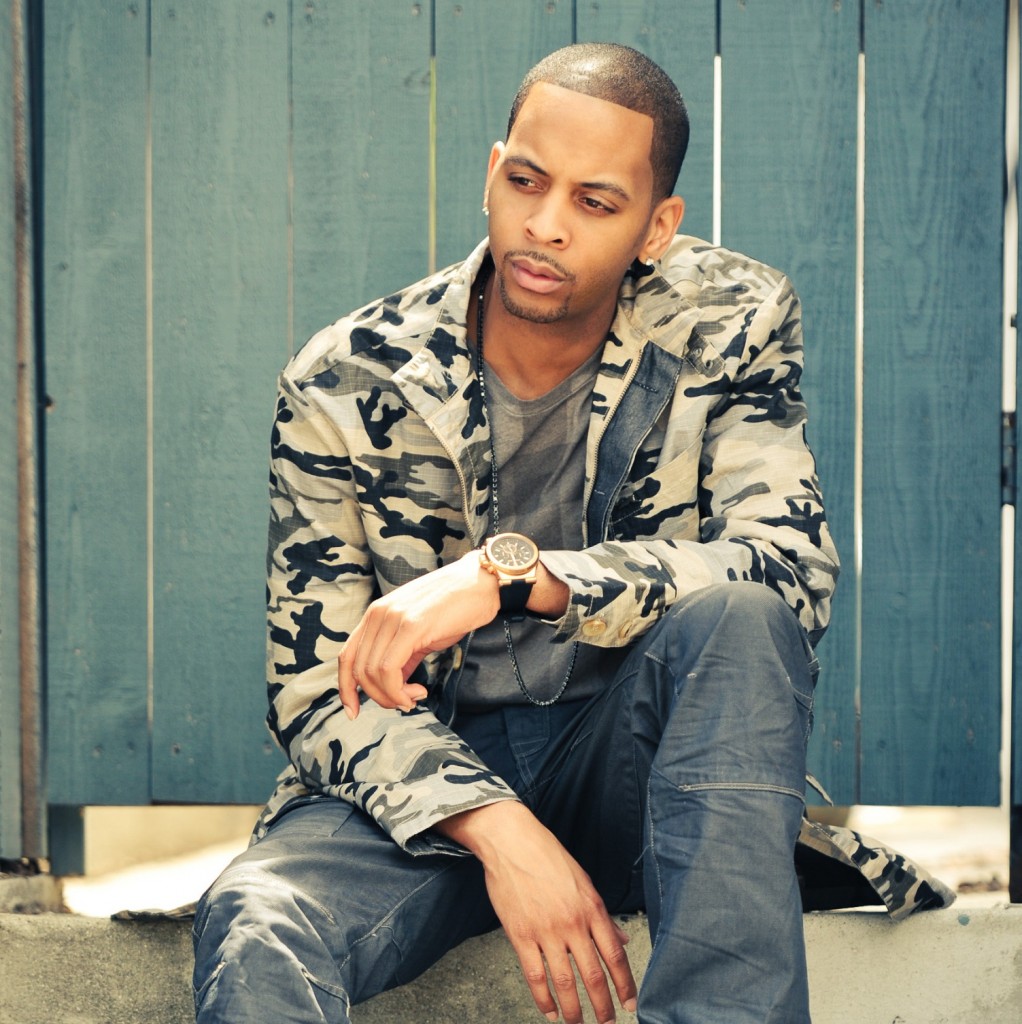 Hi Lonny, thank you for granting me this interview for SoulRnB.com
First of all, how are you ?
I'm great! No complaints. I'm really blessed and happy. Enjoying life and my job. Wanting to just continue and maintain the success, I've been blessed to have.
Your first album, The Love Train, was released in 2012. Can you tell us how did you proceed to the preparation of it ?
I just got with the producers and songwriters, I desired to work with. We all locked into the vision and got it done. It was a cool experience. Fun.
You wrote and produced many songs for your fellow artists. Can you name 3 songs you're the proudest of ?
Definitely proud of my 1st #1 song "Please Don't Go" by Tank. My 1st platinum single "I Can Transform Ya" by Chris Brown. My most recent, favorite is "Strip" by Chris Brown. There are more but, if I have to choose my top 3, those are legit.
Chris Brown – Strip

Which artists would you like to work with ? (Either songwriters or singers). And why ?
Beyoncé cuz, I'm a fan and she's the Queen. Katy Perry cuz, she great and I'd love to be apart. It'll be dope, to work with Rihanna as well.
As a songwriter, what do you think you do differently from other RnB songwriters out there ? Can you tell us more about your "signature" ?
Sometimes, I write songs to a click, no music & sing what I want the music to be around my vocals. My signature would most definitely be my melodies. Some songs have melodies that make my fans know, Lonny Bereal had something to do with this song.
How do you see RnB music 10 years from now ? How do you see its evolution ?
In 10 years… I see RnB music returning, to the greater days we've seen before! It's style has actually started over. Pure talents and real musicians have returned.
As a singer, you're currently signed under Notifi Music Group, an indie label based in St-Louis, Missouri. What are the challenges of being an independent artist ? Where are you currently based ?
Definitely got out of the Notifi deal, not too long after "The Love Train" was thrown out there, with no support from the label. Independent artists just don't quite have the same machine/budgets, and political pieces on board that, major artists have.
Can you tell us more about your relationship with Tank, as a songwriter and on a personal level ?
What is your favorite song you wrote for him ?
Tank is the 1st artist/producer that gave me a chance. He saw my potential, as a singer/songwriter. He showed me the ropes and rules to the industry. He set me up, to have my own in this game. He my big brother, one of my mentors and a true friend. Favorite song, I've ever wrote with and for him…will always be "Please Don't Go".
Tank – Please Don't Go

Do you still write and produce songs for other artists ? Which ones ? What are your latest projects as a songwriter ?
I'm definitely writing and producing songs, for other artists. Never stopped and won't. Last year, I had "Right There" Ariana Grandé ft Big Sean, "I Need" TGT and more. I'm currently in with Tank on his new project. I co-wrote his new released single "You're My Star". I'm working with Kelly Rowland, Trey Songz, Jamie Foxx and whoever else would allow me to be apart.
Who were your favorite songwriters growing up ? Who made you think "Okay, that's what i wanna do!
Babyface, R. Kelly, LaShawn Daniels and Tank.
Do you think that R&B will ever get back to the level of recognition and popularity it had during the 90's and mid 00's ?
Yes. When we start supporting each other again and really make the world feel love again.
What music do you currently listen to? Which songs or albums can we find on your iPod for example?
Nothing but, the current hits and classic hits from back in the day. From every genre of music. I'm a student of greatness.
If you were allowed to keep only one album from your entire music library, which one would it be ?
Jodeci "Diary of A Mad Band"
What are your upcoming projects ? Do you plan to release a 2nd studio album anytime soon ?
I'm working on some new music for myself. Haven't decided if it'll be an EP, or album. Stay tuned! Look out for Trey Songz new album. Tank's new album. Jamie Foxx's new album. Stori's new album & more. I'm apart of them all.
Thank you so much Lonny for taking some of your precious time for this interview.
We shall leave you the final word Lonny.
Follow Lonny Bereal on Twitter , Facebook and on LonnyBereal.com