C'est incontestablement la nouvelle sensation Soul, Daley, originaire de Manchester, a grandi sur les sons de Prince, Sade ou Chaka Khan… Avec son look et son timbre androgynes et grâce à ses 2 EP (Those Who Wait et Alone Together) et ses 2 albums (Days & Nights et The Spectrum), il s'est vite imposé comme un des représentants les plus emblématiques de la Soul made in UK.
C'est donc en toute logique que Maxwell, Miguel ou Emeli Sandé ont fait appel à lui pour assurer la première partie de leurs tournées…
Adoubé par Pharrell Williams ou Damon Albarn mais aussi par la presse britannique et américaine, Daley a aussi collaboré avec Marsha Ambrosius, Jessie J ou Jill Scott et c'est le Bizz'Art qu'il a choisi pour sa toute première date parisienne, qui viendra clôturer sa tournée européenne The Spectrum Tour.
Les billets sont en vente ici.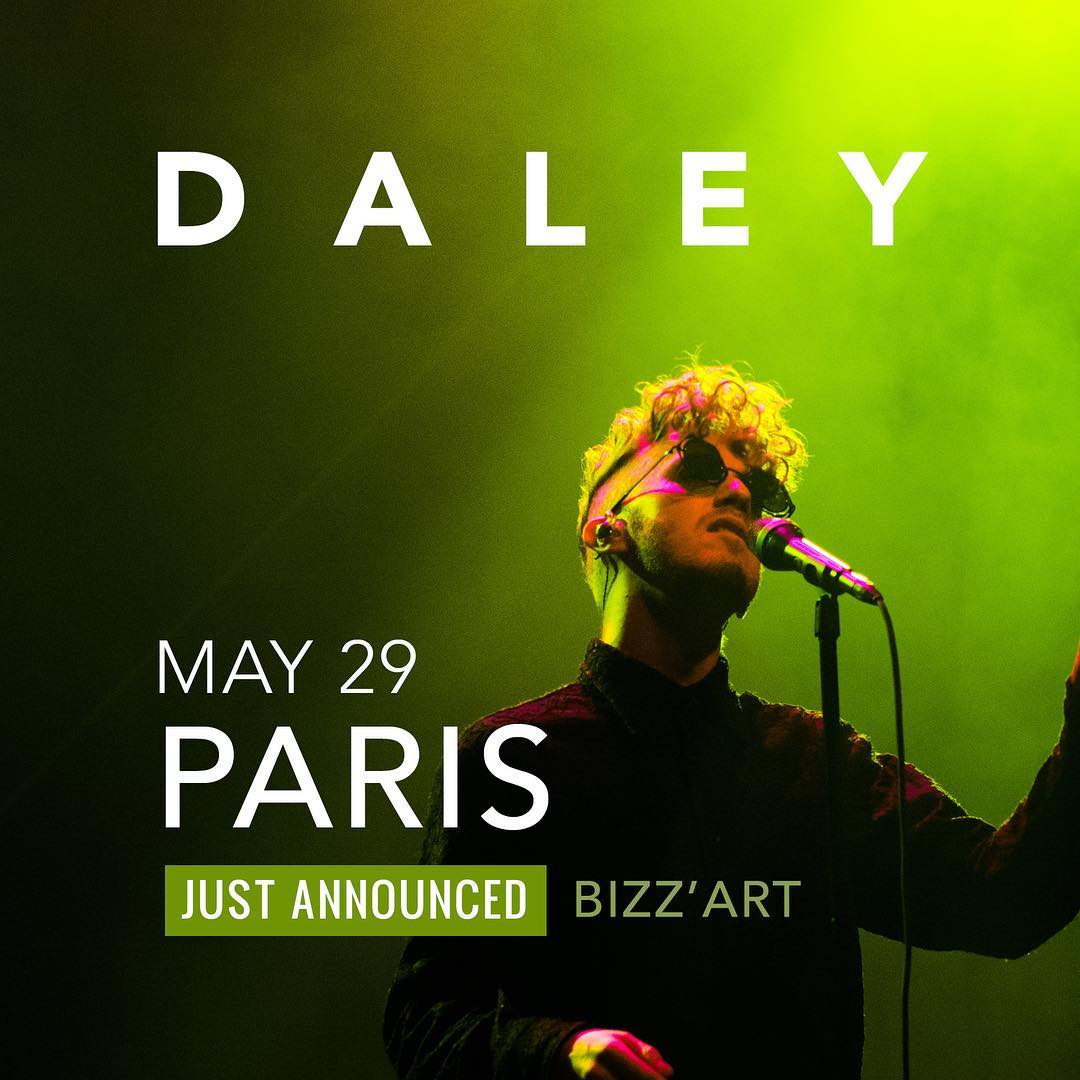 Tarif : 20,02€