Venez passer une soirée exceptionnelle emplie de Soul avec Kindred The Family Soul ET Conya Doss au New Morning (Paris) le 1er décembre 2018 !
≡ KINDRED THE FAMILY SOUL
▀▀▀▀▀▀▀▀▀▀▀▀▀▀▀▀▀▀▀▀▀▀▀▀▀▀▀▀▀▀▀▀
Entre soul et R&B moderne, le couple Kindred évoque dans leur musique 40 années de musique noire américaine.
Issus du mouvement neo soul de Philadelphie dont vient aussi Jill Scott qui les découvrit lorsqu'ils étaient en concert au Black Lily Film & Music Festival, les Kindred Family Soul, Fatin et Aja couple atypique, mariés depuis quinze ans et parents de six enfants écument les scènes de la planète, célébrant l'Amour, la Famille et la Neo Soul !
Musicalement leur union sacrée a également donné naissance à 5 albums hautement plébiscités c'est cependant sur scène que l'on prend toute la mesure de leur talent.
≡ CONYA DOSS
▀▀▀▀▀▀▀▀▀▀▀▀▀▀▀▀▀▀▀▀▀▀▀▀▀▀▀▀▀▀▀▀
Chanteuse, compositrice et multi-instrumentiste américaine, Conya Doss plus largement connue comme The Queen of Indie Soul possède une voix qui semble émerger tantôt du passé tantôt du futur. Elle se distingue par son approche innovante et éclectique de la musique ainsi que sa présence scénique flamboyante ! Sa musique combine R&B, Soul, Funk, Classique, Neo soul et Jazz.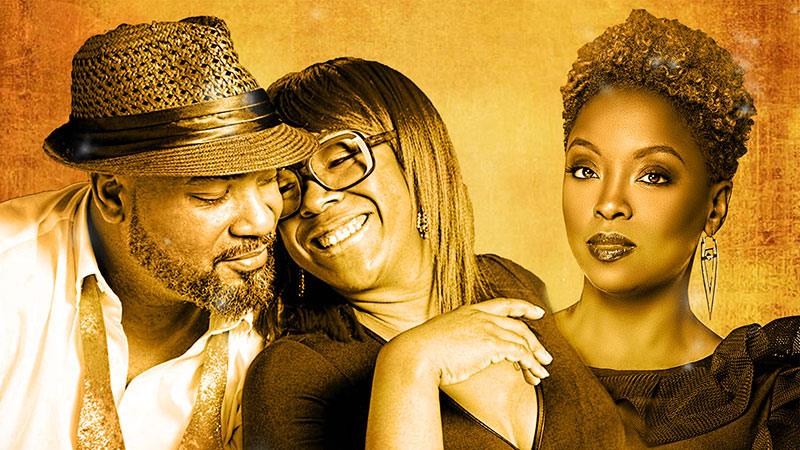 Les billets sont d'ores et déjà en vente.
Tarif unique : 26,40€