C'est le 25 novembre que The Weeknd proposera Starboy, son 3e album studio.
Il entamera ensuite une tournée mondiale qui débutera par l'Europe en février.
La tournée, intitulée Legend Of The Fall, passera donc par Paris le 28 février 2017, à l'AccorHotels Arena.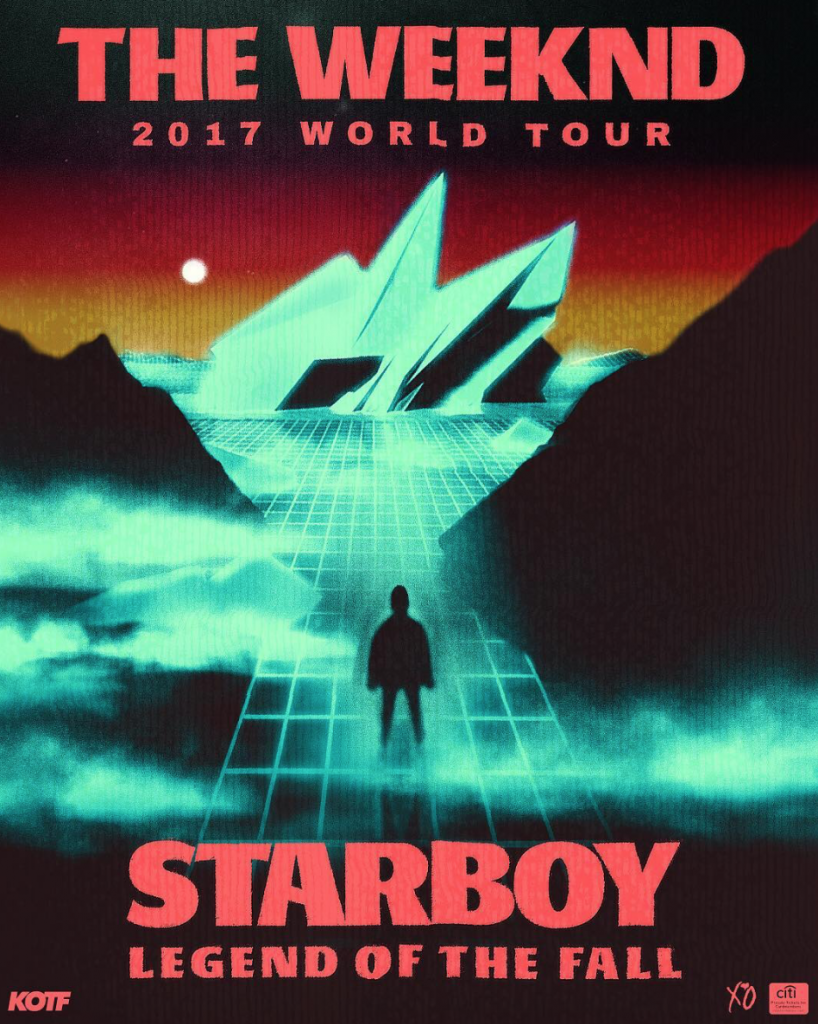 Bryson Tiller et Lil Uzi Vert assureront par ailleurs les premières parties.
Une prévente sera organisée sur le site de Live Nation le 2 novembre et la billetterie sera ouverte dès le lendemain.
Tarifs : de 40€ à 89,50€