Comme nous vous l'avions déjà annoncé, Erykah Badu a dévoilé aujourd'hui sa mixtape intitulée But U Caint Use My Phone.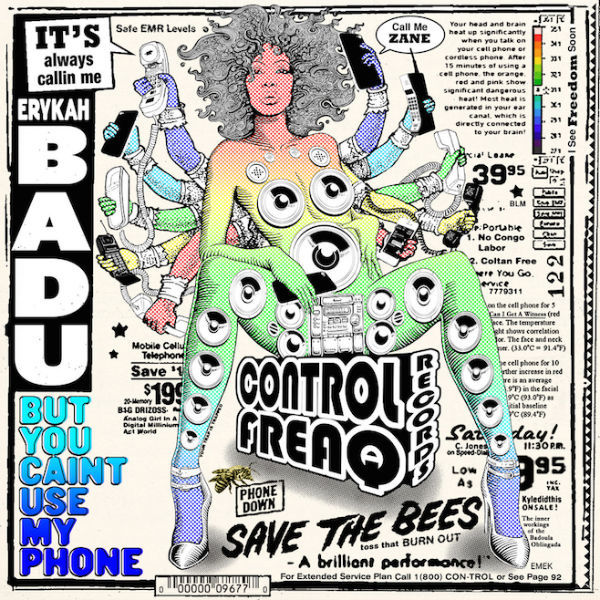 La mixtape fait référence à son titre Tyrone de Baduizm Live, où elle chante également "but you can't use my phone".
Il s'agit là de son premier projet complet depuis New Amerykah Part Two (Return Of the Ankh) sorti en 2010.
Après avoir revisité Hotline Bling de Drake, Erykah a écrit et enregistré cette mixtape de 11 titres dans son studio de Dallas en compagnie du producteur Zach Witnessin.
Côté collaborations, on y retrouve des featurings Andre 3000 sur Hello et Drake lui-même sur U Use To Call Me.
Ecoutez la mixtape But U Caint Use My Phone d'Erykah Badu.