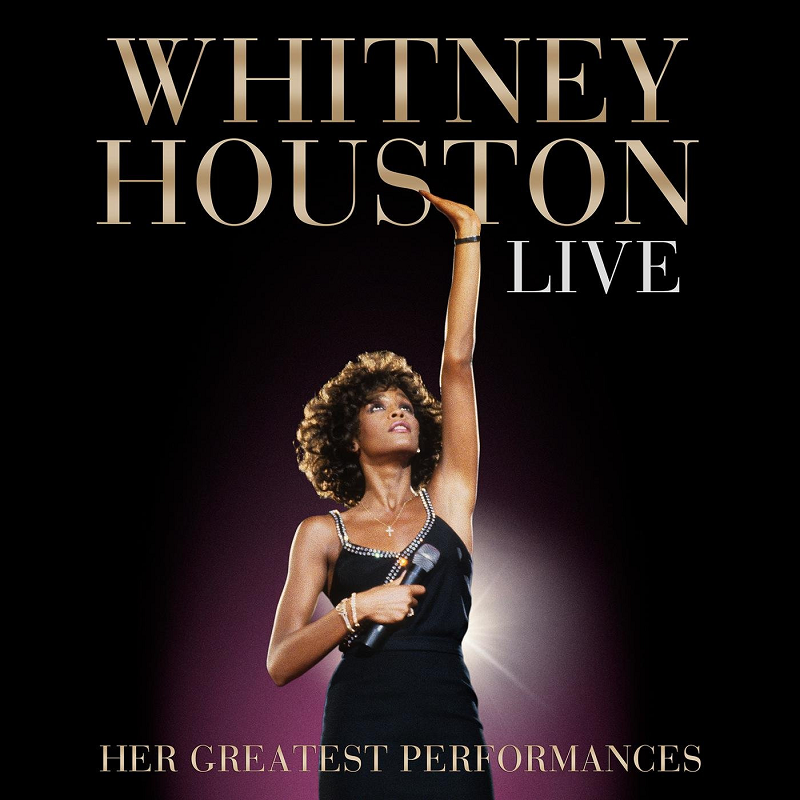 Tout est dit dans le titre…
Clive Davis, mentor de la regrettée Whitney Houston, a révélé qu'un nouvel album de celle qu'on appelait The Voice sera disponible le 10 novembre.
Intitulé Whitney Houston Live: Her Greatest Performances, le CD/DVD reprendra les plus belles prestations de Whitney, comme You Give Good Love sur le plateau du Tonight Show en 1985 ou les vidéos de The Star Spangled Banner au Super Bowl de 1991 ou encore celle de I Will Always Love You au Concert for a New South Africa en 1994.
Contrairement au biopic actuellement en cours de réalisation, ce double album/DVD a eu l'accord de la famille Houston qui a même participé à la sélection des titres. Au total, on y retrouvera 16 chansons live et 19 performances en vidéo.
CD:
Home (The Merv Griffin Show, 1983)
You Give Good Love (The Tonight Show Starring Johnny Carson, 1985)
How Will I Know (The Brit Awards, 1987)
One Moment In Time (The 31st Annual Grammy® Awards, 1989)
Greatest Love Of All (That's What Friends Are For: Arista Records 15th Anniversary Concert, 1990)
I Wanna Dance With Somebody (That's What Friends Are For: Arista Records 15th Anniversary Concert, 1990)
The Star Spangled Banner (Super Bowl XXV, 1991)
All The Man That I Need (Welcome Home Heroes, 1991)
I'm Your Baby Tonight (Welcome Home Heroes, 1991)
A Song For You (Welcome Home Heroes, 1991)
Medley: I Love You, Porgy/And I Am Telling You I'm Not Going/I Have Nothing (The 21st Annual American Music Awards, 1994)
I'm Every Woman (The Concert For A New South Africa, 1994)
I Will Always Love You (The Concert For A New South Africa, 1994)
My Love Is Your Love (Late Show With David Letterman, 1998)
I Believe In You And Me (The 16th Annual World Music Awards, 2004)
I Didn't Know My Own Strength (The Oprah Winfrey Show, 2009)
DVD:
Home (The Merv Griffin Show, 1983)
You Give Good Love (The Tonight Show Starring Johnny Carson, 1985)
How Will I Know (The Brit Awards, 1987)
One Moment In Time (The 31st Annual Grammy® Awards, 1989)
Greatest Love Of All (That's What Friends Are For: Arista Records 15th Anniversary Concert, 1990)
I Wanna Dance With Somebody (That's What Friends Are For: Arista Records 15th Anniversary Concert, 1990)
The Star Spangled Banner (Super Bowl XXV, 1991)
All The Man That I Need (Welcome Home Heroes, 1991)
I'm Your Baby Tonight (Welcome Home Heroes, 1991)
A Song For You (Welcome Home Heroes, 1991)
Medley: I Love You, Porgy/And I Am Telling You I'm Not Going/I Have Nothing (The 21st Annual American Music Awards, 1994)
I'm Every Woman (The Concert For A New South Africa, 1994)
I Will Always Love You (The Concert For A New South Africa, 1994)
My Love Is Your Love (Music Video – BONUS DVD-ONLY MUSIC VIDEO)
My Love Is Your Love (Late Show With David Letterman, 1998)
When You Believe (with Mariah Carey) (The 71st Annual Academy Awards, 1999 – BONUS DVD-ONLY DUET PERFORMANCE))
I Believe In You And Me (The 16th Annual World Music Awards, 2004)
I Didn't Know My Own Strength (The Oprah Winfrey Show, 2009)