The Weeknd domine actuellement les charts du Billboard 100 avec The Hills, extrait de son album Beauty Behind The Madness.
Fort de ce succès, le crooner canadien ne propose pas un, mais deux remixes du morceau.
Eminem, qui se fait rare en ce moment et Nicki Minaj, ont été recrutés pour assurer la partie rappée.
Nicki Minaj est également apparue lors de la prestation de The Weeknd au Saturday Night Live.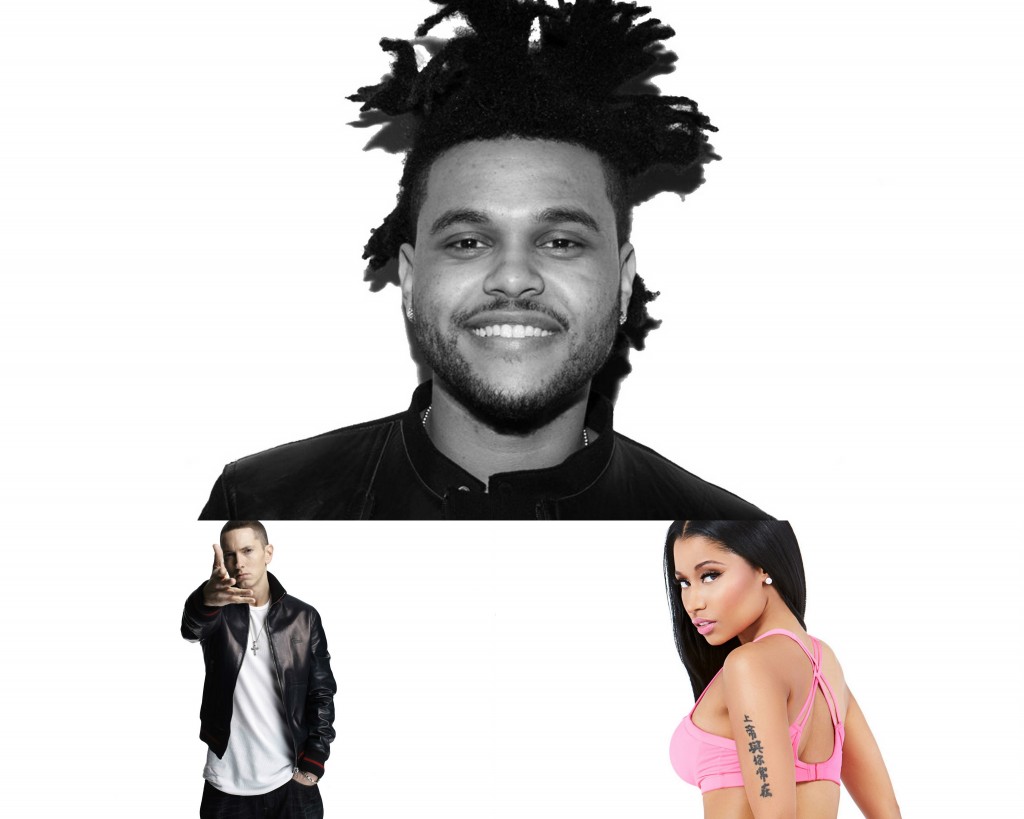 Ecoutez les remixes de The Hills avec Eminem :

Et avec Nicki Minaj :

Et découvrez la prestation de The Weeknd et Nicki Minaj au SNL :