SuCh is a Soul/R&B singer. She was born in Boston, and she grew up all over the US. She has released 2 albums so far: Stretch Marks in 2012, and Trial and Error in 2014. She took some her time to answer SoulRnB's questions before her May 6th concert in Paris, at the Bizz'Art venue.
Hi SuCh! How are you?
I'm awesome! Thank you so much for having me!
For those who don't know you, could you introduce yourself?
My name is SuCh, "such", like the word, and I'm from Denver, Colorado.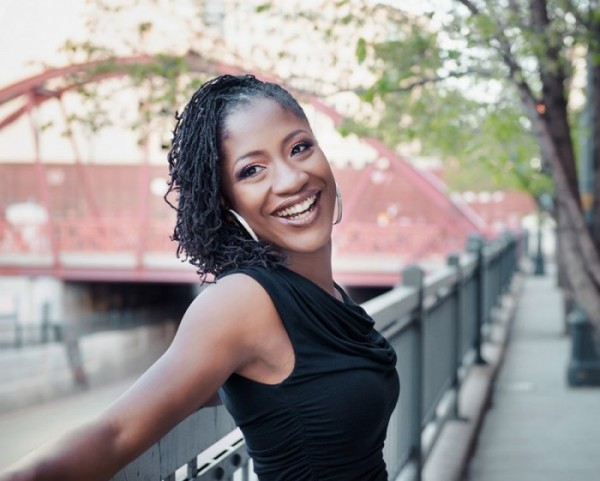 Last year, you did the Soul City Tour (they started in Paris, and then went to London, Birmingham, Manchester, and Amsterdam), with Maryanne Ito, Carmen Hendricks, Carol Riddick, and Tristan. Did you guys keep in touch?
Absolutely! We became super close. As I was telling you earlier, we have a Whatsapp group, and we talk to each other, we keep each other updated. I talk to Carmen all the time, we really became really close. That was a very special tour that I will never forget.
Are you planning to make a record together?
That, I don't know. That's not in the works yet, but I definitely can see some collaborations in the future.
A couple of days ago, you were in Vienna, and you were with a Colombian bass player called Juan García Herreros, aka the Snow Owl.
Yes, and he's an incredible bass player, Latin Grammy winner, and I recorded on his album, his new album that is coming out called The Blue Road, and I was able to perform with him at the Feistritz Castle for the International Jazz Day, which was awesome! That was a wonderful experience!
How did the collaboration happen?
So, basically, we met at the Grammys, which is why I love the Grammy Foundation so much because it connects musicians from all over the world. And when I had submitted Sugar Maple for the Grammys (in the fall 2015), you know I'd sent my music to everybody, and he heard it, loved it, and told me he was going to be recording a new album in early 2016, and wanted me to audition for one of the songs. So he sent it to me, I auditioned, and later on his team and him called me and said "yes, we want you to perform it". So, that was a really, really special experience. Being able to go to Austria was a dream come true.
Can we expect his voice on your album?
Well, he's a bass player, so probably not on my next album, but I definitely see collaborations in the future.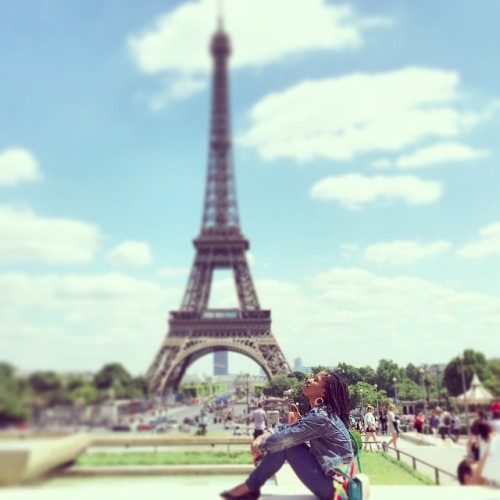 What can we expect from your show that takes place on Friday?
It's going to be so much fun! My band's going to be here, we're going to have a good time. I think, what you can expect is that you'll leave, and whoever coming to the show will leave having a pretty good idea of who SuCh is, and that is pretty important to me. I want you to be able to connect with my music, and leave like "we got SuCh, we know her", and I love that.
I guess you're going to be playing your albums…
Yeah, I'll be doing songs from my albums, and you know some really great covers, and this is going to be a party.
You covered Paul McCartney's Maybe I'm Amazed very recently. How did it happen?
Well, interestingly though, one day my manager and I were having a conversation about how we like covers, so basically, you know Maxwell's song Woman's Work was originally done by a female, he covered it as a male, which was really cool. So we were just having a conversation about it and he was like "hey, you should cover Maybe I'm Amazed. Do you know that song?", and I was like "actually I do", because he always makes fun of me like "you're so young, you probably don't know the old songs" (she was born in 1985), but I did know that song. And I was like "yeah, that's a great idea!", and you know that song is so iconic, and is a classic. You don't want to not do the song, just when you do a remake of it, so that song took me a little bit of time to come up with the arrangements, so I felt really good about it.
Prince passed away a few weeks ago. Was he an inspiration of yours, and how big of an influence was he to you?

There are just certain iconic people throughout musical history, where they were not conscious of the fact that they've impacted how you are, like Stevie Wonder or Prince. Prince has made such a huge difference in music, just in general, that people that are fans of, protegees of Prince. So, I think for Prince, that was just a huge blow because sometimes I feel like "where are the rest of them?", like the iconic like Michael Jackson, Whitney Houston. So that really hit home and it hurt me. One thing I loved about Prince was just how he always, I thought, was very authentic, and stayed true to himself. And I felt like Prince was trying to emulate somebody else, and it was himself. He was such a musician! And I wish I'd seen him live. I never got to see him live, and that hurts my heart and I wish I had because I've heard stories about how incredible he is live.
Did he influence your music?

I believe so. I don't know if it was directly, but absolutely. Like he his one of those people who has affected the outlook of music in general, so yeah, he's definitely influenced me, as has Michael, as has Stevie. They've just been so influential, that there's no way my music couldn't be touched by theirs.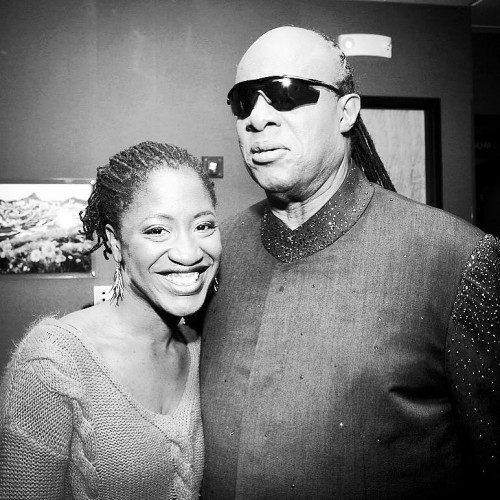 If you had to write for an artist, who would it be, and why?
That is a good question. I would write for Lianne La Havas, I love her. I'd also write for Emeli Sandé. I'd want to write for Fantasia. I love Jessie J, and I would love to write for her.
Who is on your playlist right now?
I have playlists for different things: so I have my driving playlist, my son has his own playlist (she has a 5-year-old son), I have a party playlist, which I is like upbeat songs. So let's see: I have Jessie J, Ledisi, Robert Glasper, Faith Evans, Lalah Hathaway, Avery Sunshine, Boyz 2 Men… I love 90s R&B! I have Brandy, Aaliyah, Monica, Jagged Edge, Mary J. Blige, 112, Tupac, Biggie Toni Braxton, Brownstone, 702, Xscape. I also have a modern R&B playlist with Tank, Ginuwine, Tyrese, TGT, Usher, Jamie Foxx. When I moved from New York to Massachusetts, that's when I started getting into classic rock, and alternative soft rock, so that's why I have that whole side of music that I love, like Pink, Paramore, Shakira, Macklemore, Justin Timberlake, Christina Aguilera, Janelle Monáe, Elle Varner, Jennifer Hudson, Charlie Wilson, Missy Elliott, Groove Theory, Zhane, Sam Smith, Ariana Grande, Ellie Goulding, Black Eyed Peas, Maxwell, Jill Scott, Erykah Badu…
You know who else I love? Sara Bareilles, she's wonderful! I love Sam Hunt, he's singing and rapping, but it's county, so it's really cool! I like Hunter Hayes, Lady Antebellum…
I didn't tell you about my classic rock playlist: Police, Sting, Genesis, Bryan Adams, The Script. I also like Michael Bolton, Bruno Mars…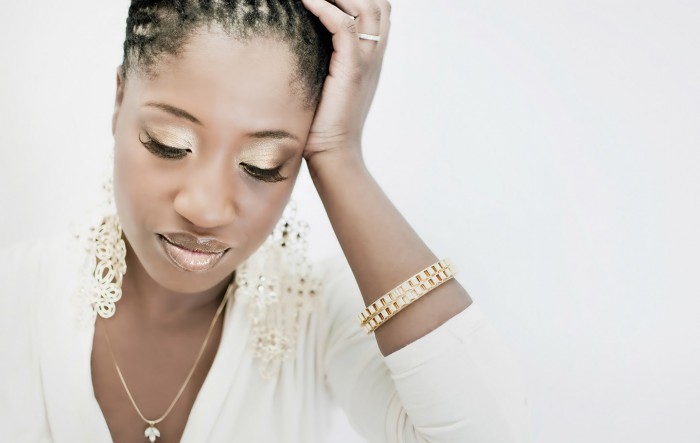 Let's talk about your debut album, Stretch Marks. I've listened to your albums on the past few days, on heavy rotation, both of them. To me, it seems like your first album is more personal than your second one. How did the recording process go?
Well, the first album was entirely recorded in my basement. The second album was probably 60% recorded in my basement, and 40% recorded elsewhere, because I had live instrumentation, and I was unable to do all of that in my basement, so for example Open Book, that was recorded in an actual studio, or Under My Skin, where your could hear actual instruments, so that had to be recorded elsewhere. Both of them are pretty personal. I write from a place of authenticity and from me. Now, not every song is really about me, but there are some things in which I can step into that character, or that I've written from an honest place. So, with the first album, that album I wrote right after I quit being a nurse. Right after American Idol (she'd made top 60 of the 11th season), I came back home, and after that experience, I knew it was time for me to stop being a nurse so I quit my nursing job, and I was like "I don't know what I'm doing, but I'm going to write an album". So that's what I did, and I think that all the events leading up to it, it just felt like I was being stretched in a lot of different ways, that lot of growth was happening, and that's why the album is called Stretch Marks.
Stretch marks are basically scars that occur when a lot of growth happen over a short period of time. When we think about stretched marks, we think of something ugly, something we want to hide, but instead, it should be worn with pride, because that mark represents the growth you've gone through, and so why not be proud of that, whether it be an actual, physical mark, or whether it be a figurative one. So, that's why I love this idea of stretched mark, there's beauty and imperfection. This is something that should be celebrated, and not look down upon. I was growing by leaps and bounds, and I had these stretches and growing experiences, so that's where that whole album came from.
Trial and Error is still about growth, and it basically cataloged the next 2 years of my life after I wrote Stretched Marks, where I had to step out of my comfort zone, time and time again, and maybe I fell and got back up again. I felt like I've been growing every second, every day, every experience that caused me to grow, and it's exciting!
Are the lyrics of your songs personal or related to personal experiences?
A lot of stuff is. I gather inspiration from everything. On my second album, for example, for the song You I used the inspiration from playing Celie in The Color Purple and I imagined if Celie was writing a song today, what would that be like. So I wrote from that perspective of being that character. Some songs I write from hearing conversations on the bus, or on the train, or whatever it is, reading the newspaper. Wake Up Call, on the second album, was written after my sister and I were having a conversation about just the state of gun violence.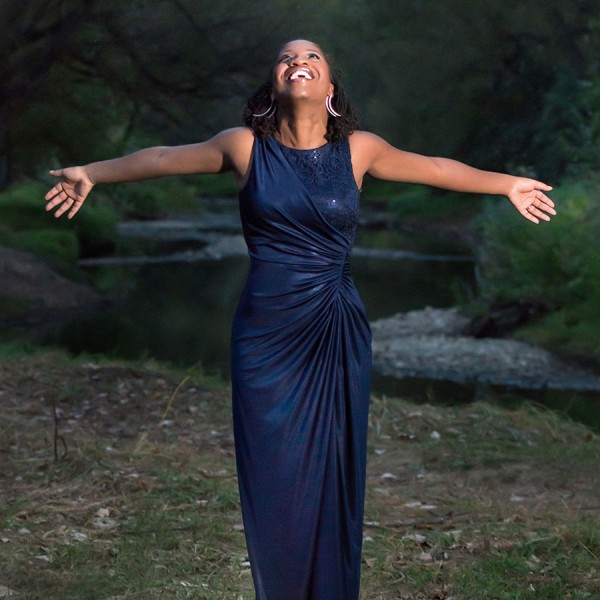 What can we wish you for the future?
I believe we'll all been given different gifts and talents. I've been gifted with music and this is my way to give back to the world, for me to stay connected to humanity, and to really be a part of our planet. One of the best wishes anybody could wish for me is that I don't ever forget that.
What can you say for the readers of SoulRnB?
I want you to join my journey, stay in touch with me. As you know, I'm very active on social media, so on Twitter, I am @such, my Instagram is @iamsuch, my Facebook page is www.facebook.com/iamsuch, my Snapchat is @iamsuch, and my website is www.iamsuch.com
Thank you for taking the time to answer my questions.
Interview done by Ivan R.